Parent night is intended for families with students in Grades K-8.

Just a reminder: Parent night is tonight! Please try to attend one session per child. 6-8 will be in the gym. Session 1: 6:05-6:25 Session 2: 6:30-6:50 Session 3: 6:55-7:15

Don't forget to order your Spirit Wear from the PTO! Last day to order is Sunday, August 14!
Back to School! Welcome to all new students to the 2022-2023 school year!!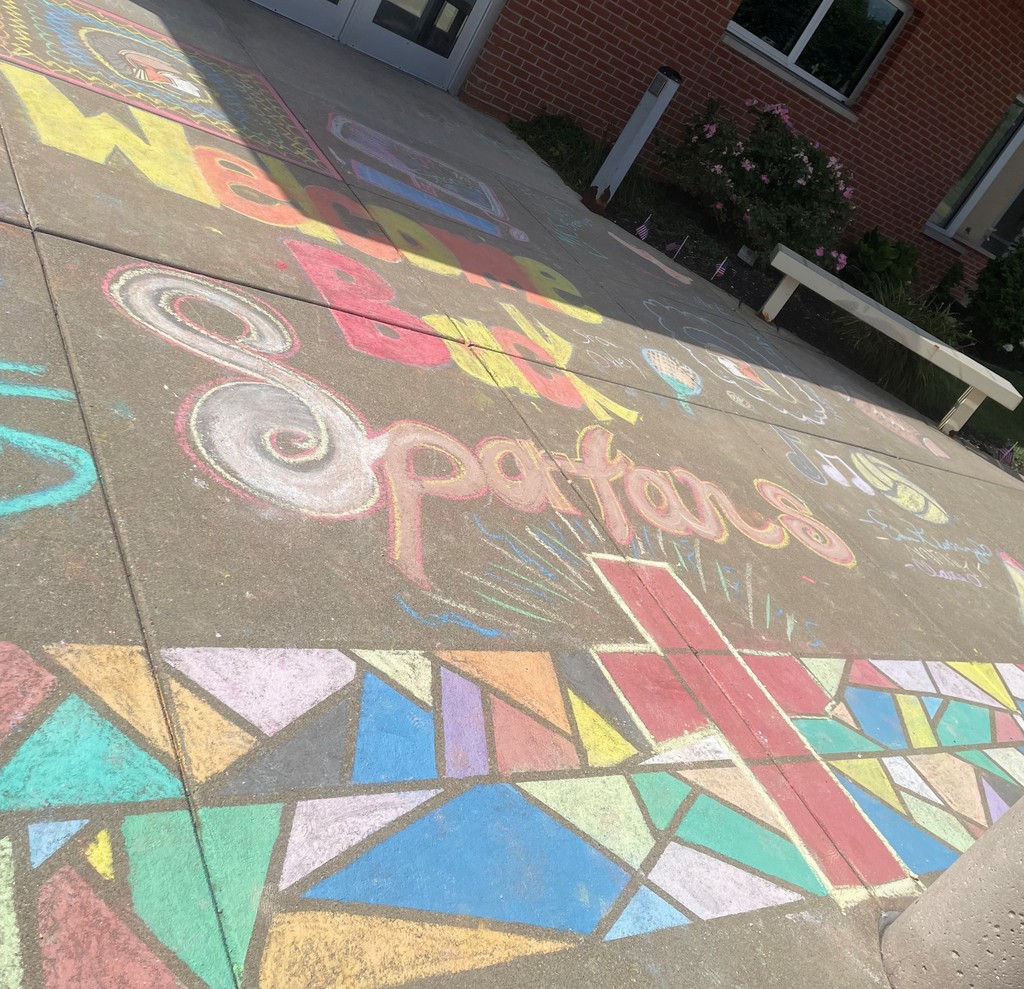 We had an excellent first day back to school! Blessed to see students in the building again.

A call for Volunteers! Between 9:00 - 12:00 tomorrow, Wednesday, Aug 3, and Thursday Aug 4, moving furniture into classrooms. If you are able to help, please stop by at your convenience. 15 minutes to 3 hours, all help is appreciated.

Open Gym Thursday, August 4, 11:00 - 1:00 for Current and New Middle School Families! Come meet friends and families in grades 6 - 8 before the year begins.

Reminder - Popsicles on the Playground tomorrow! 11:00 - 1:00. All are welcome to meet friends, new and old! Hope to see you there, ~Chris
Welcome Father Levi Nkwocha to St. Thomas the Apostle Parish and School!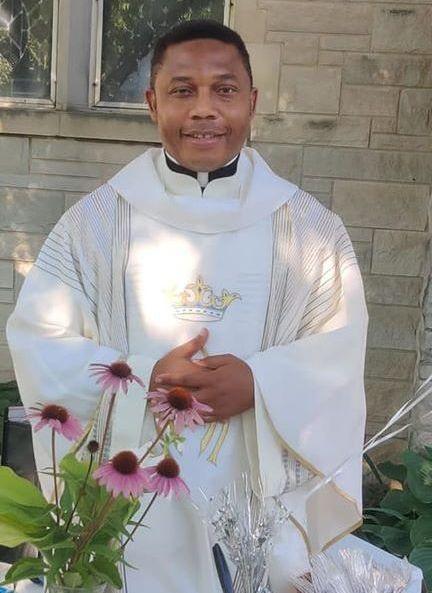 Congratulations to Wade Howard our Highest Academic Award Winner!! He will attend Marian High School in the Fall!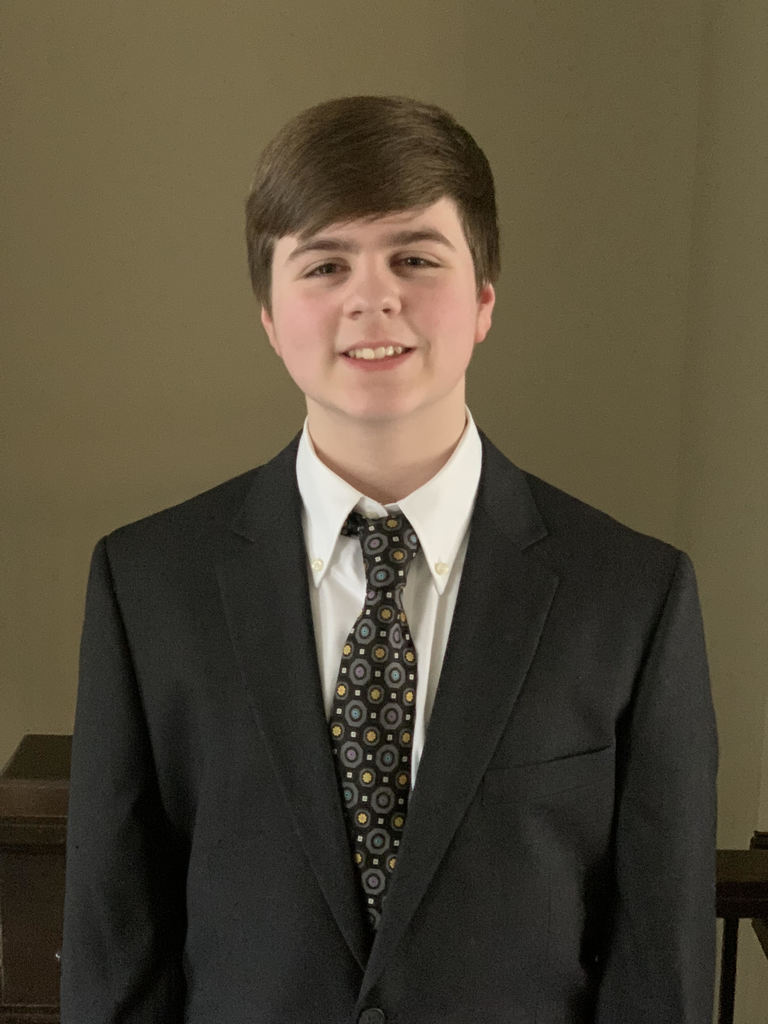 Students enjoy a treat on the last day of school!! Have great summer!!
Congratulations to our 2nd Grade First Communion Students!!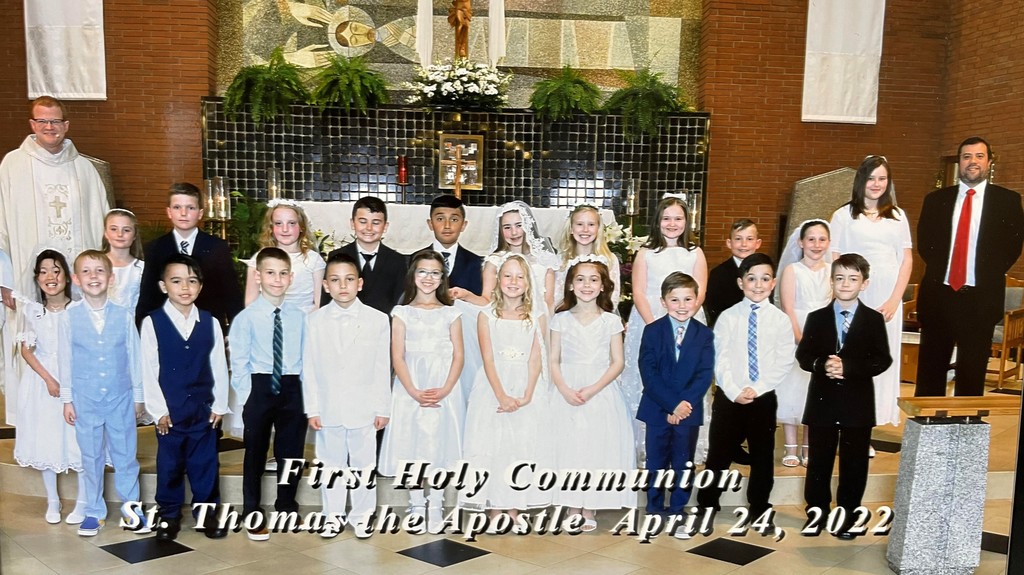 Congratulations Confirmation Class of 2022!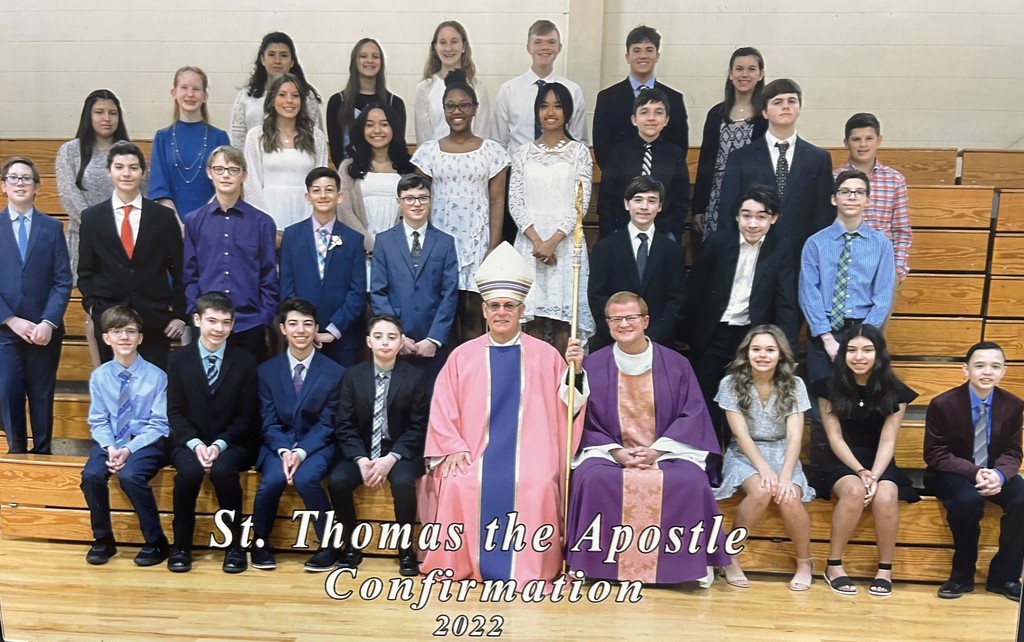 Thursday, April 14 - 7:00 pm Mass of the Lord's Supper After Mass Eucharistic Adoration in the school until 11:00 pm. Friday, April 15 - Good Friday Service, 2:00 pm Stations of the Cross, 7:00 pm Saturday, April 16 - Easter Vigil Mass, 9:00 pm Sunday, April 17 - Easter Sunday Masses, 8:00 am and 10:30 am There will be no 6:00 pm Mass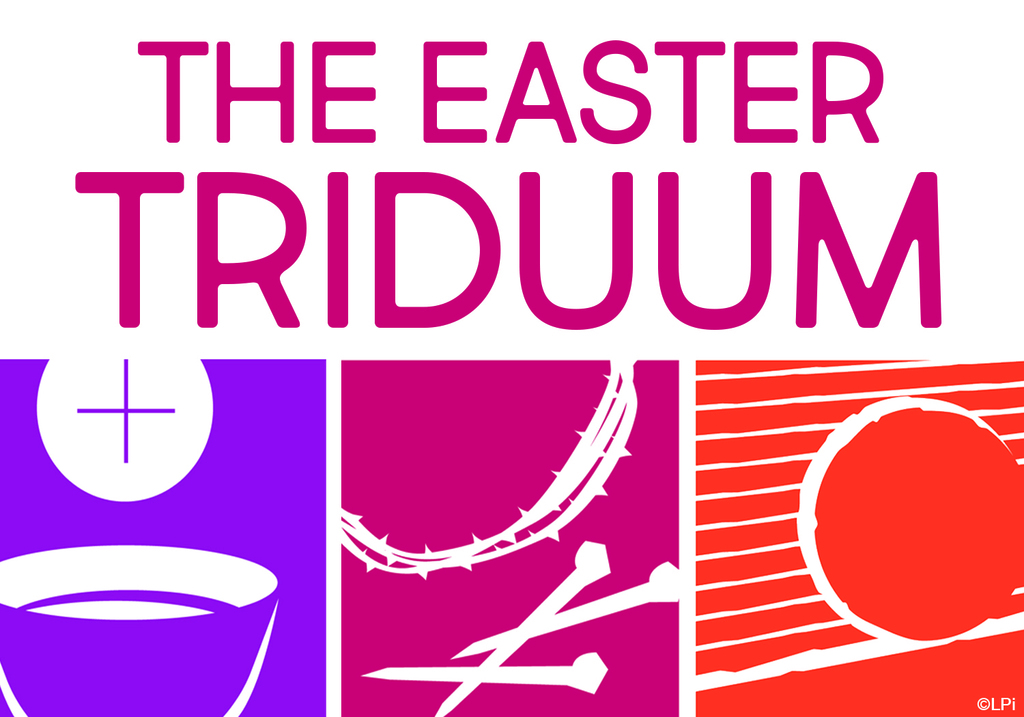 St. Thomas the Apostle 8th grade presented the "Stations of the Cross" Live on March, 18th. This is an annual event for our 8th grade. The first performance was at 1:00 pm for the student body and at 7:00 pm for the parish community.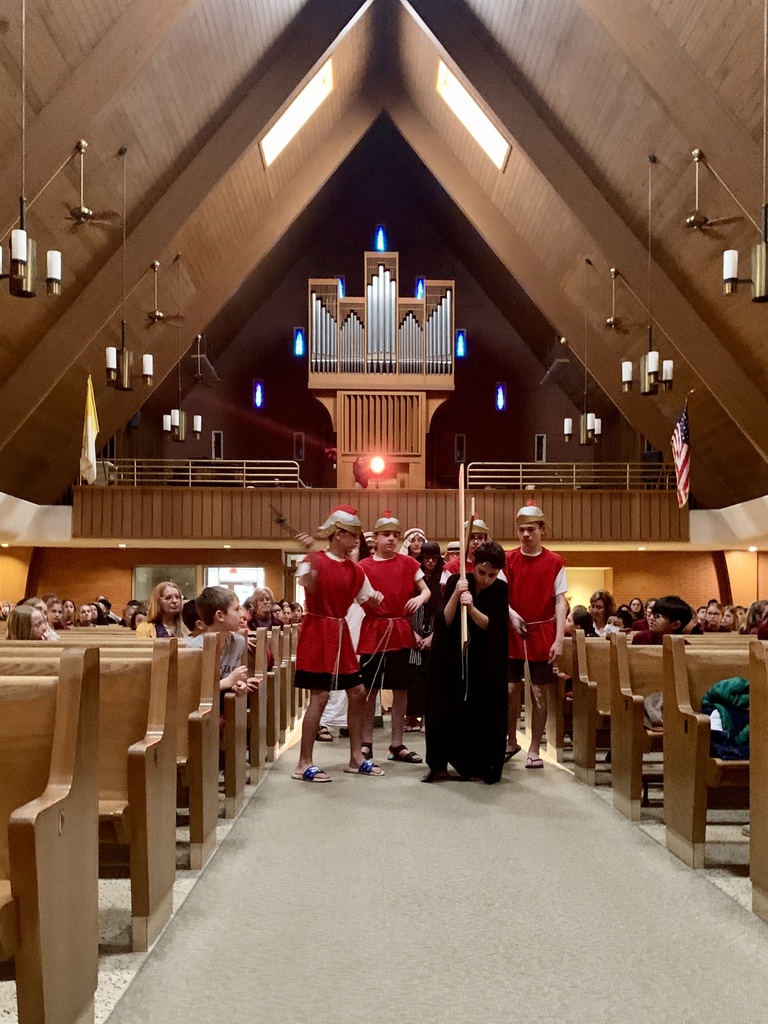 Confirmation March 27, 2022 10:30 am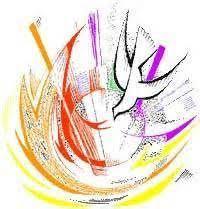 Living Stations of the Cross Presented by St. Thomas the Apostle Eighth Grade March 18th 1:00 pm and 7:00 pm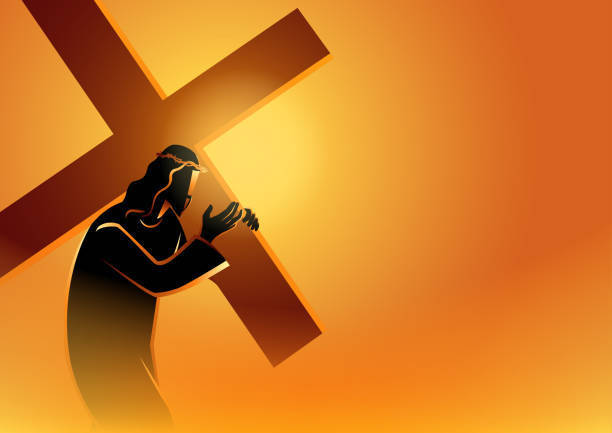 PTO Meeting, Thursday March 3rd at 8:15 am. Please join us!!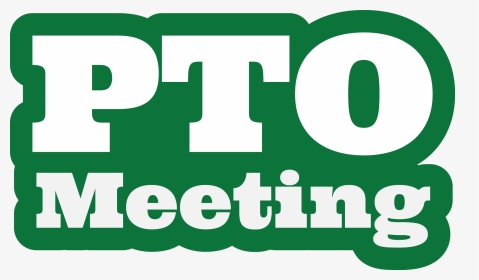 Ash Wednesday - March 2, 2022 All School Mass - 8:15 am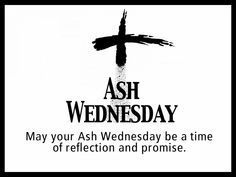 Please join us! St. Thomas the Apostle School Open House! March 6, 2022 11:30 am - 1:30 pm