The dress code is a direct reflection of the school's overall mission as a Catholic Christian educational institution dedicated to the development of the whole person. Uniforms provide a neat appearance and assist students in concentrating on their studies. School faculty members enforce the uniform code. St. Thomas the Apostle School reserves the right at any time to adjust the Dress and Appearance Code. Parents assume the primary responsibility for the appearance of their child. All students are required to meet the following personal hygiene and dress code guidelines.
Skirts, skorts, and jumpers can be purchased from Lands End. School code: 90003815
Embroidered polos, fleece, and logo gym uniforms can be purchased in Fall and Spring. Purchases will be shipped to St. Thomas.
Solid polos, sweaters, fleece, pants, and shorts can be purchased at Walmart, Target, Amazon, or any retail store.
The Spartan Closet at St. Thomas has used uniform items year round.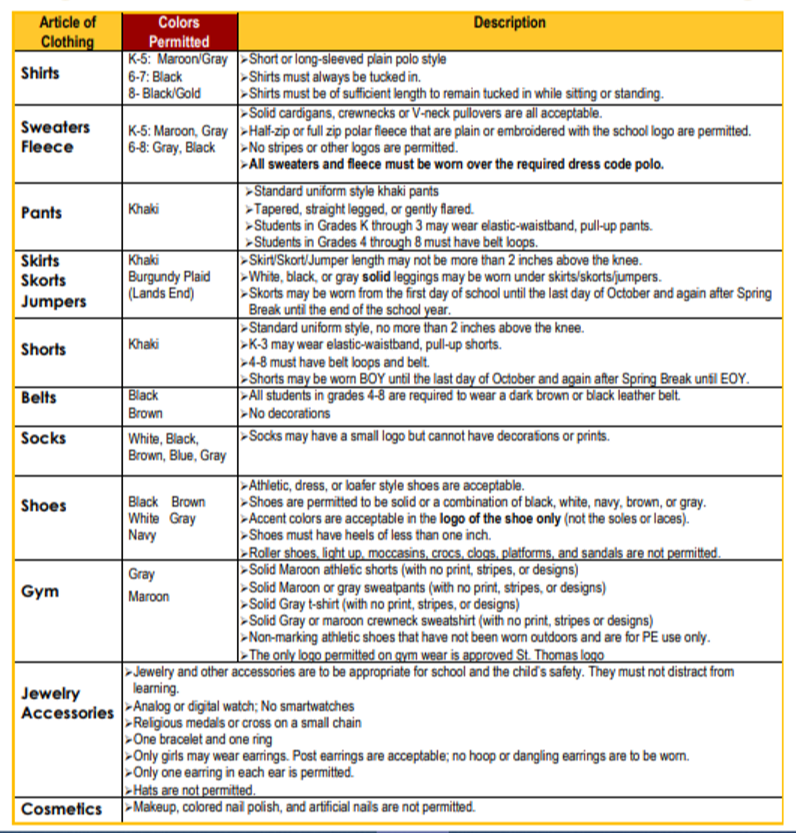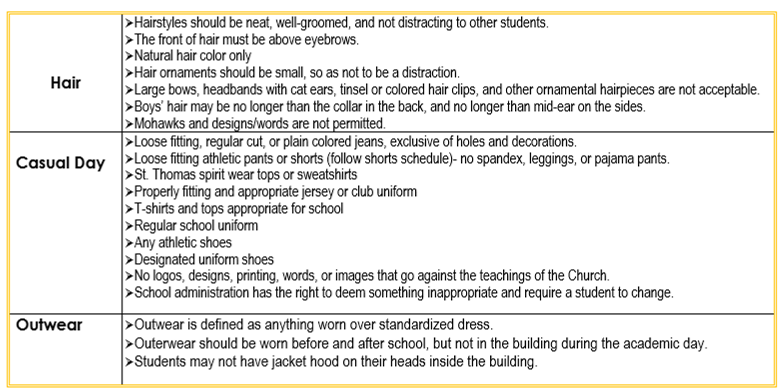 Teachers and school staff members will continually monitor students' dress for compliance with the dress code. Students must always adhere to the dress code. Refusal to follow St. Thomas' dress code policy will result in disciplinary action. St. Thomas will utilize the Uniform Violation & Reminder Form (image on next page) as a means of communication and documentation for recording dress code/uniform infractions. Inappropriate dress may also result in a telephone call home to acquire appropriate school attire. Students waiting for appropriate school attire will wait in the school office until they are able to join the general population of students. Any questions about the dress code should be directed to mmorey@stselkhart.com