Thank you to JJ Weaver for organizing grandparents day! Thank you to all members of our PTO who helped out with grandparents day and our fall festival! We appreciate you all so much!

Friendly Reminder: No Aftercare tomorrow, Friday, Oct 7.

Casual days for the month of October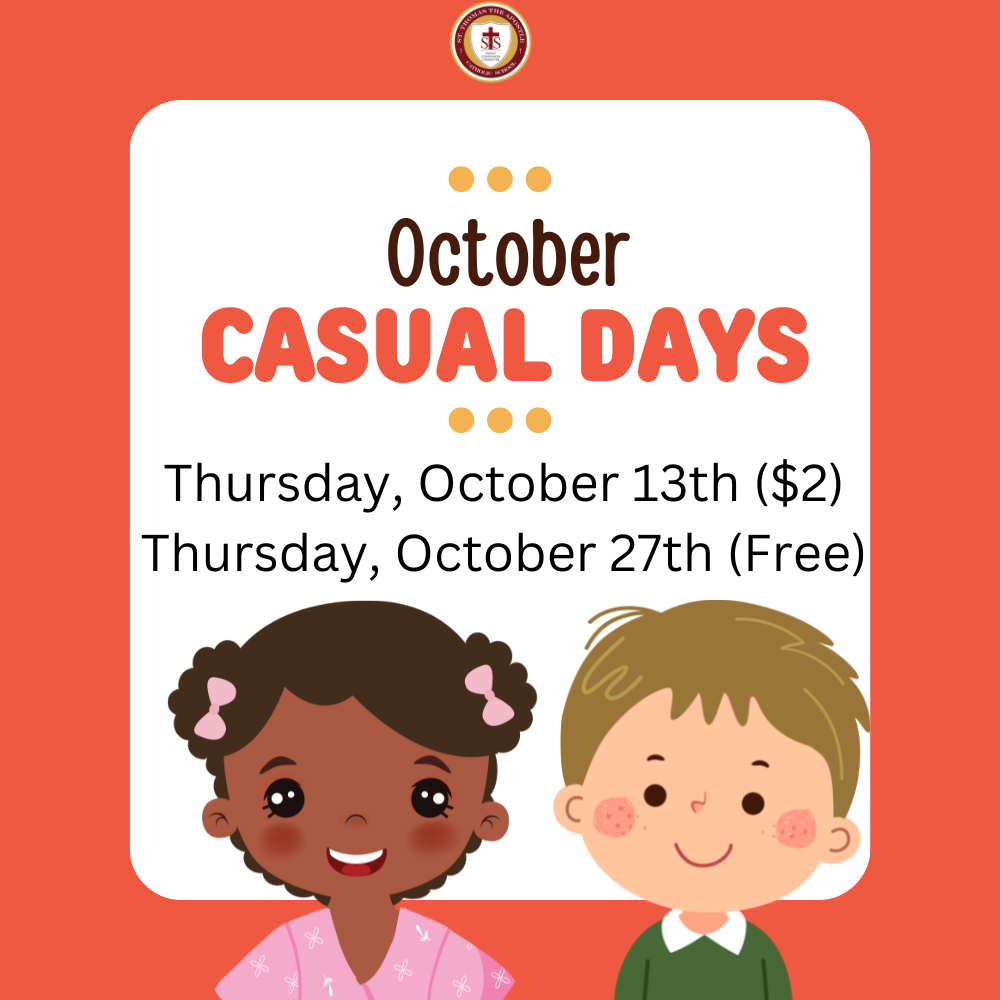 Reminder from coaches - Volleyball Practice Tonight and Thursday: 3:30 - 5:00!


Save the date! Parent teacher conferences November 3rd and 4th! Information coming soon!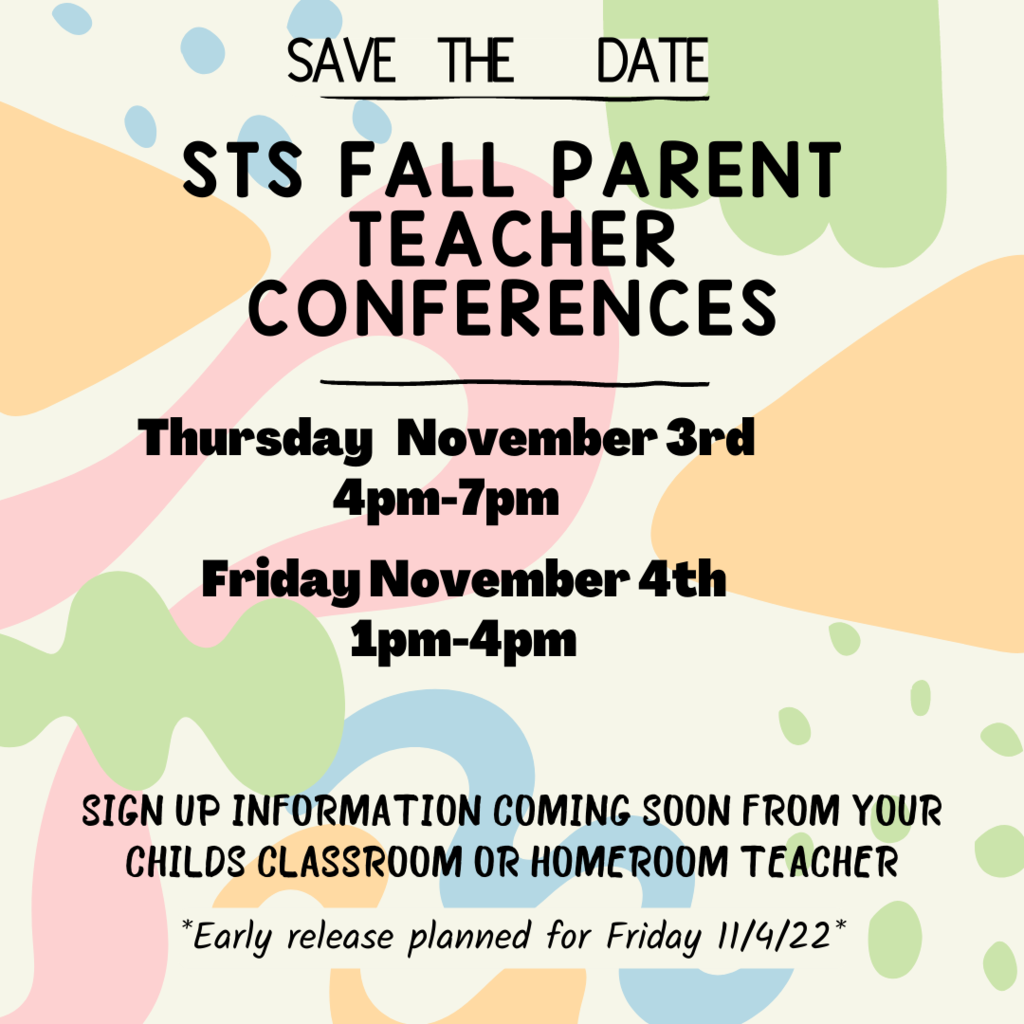 Parents may begin ordering hot lunch on Boonli. Please see email for details and a link.


Yesterday students helped load paper to donate to Feed the Children in Elkhart and canned goods to donate to Faith Mission in Elkhart.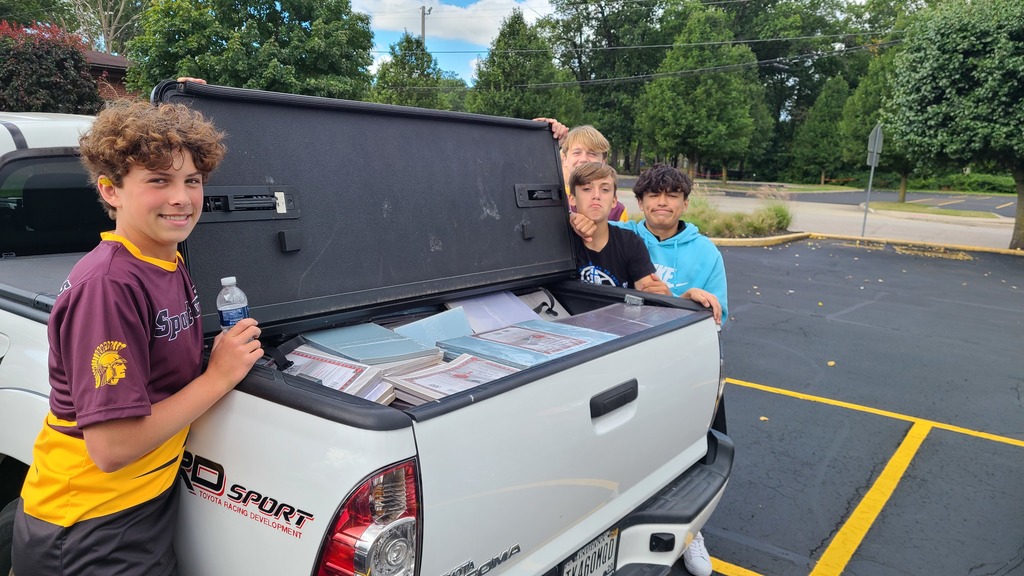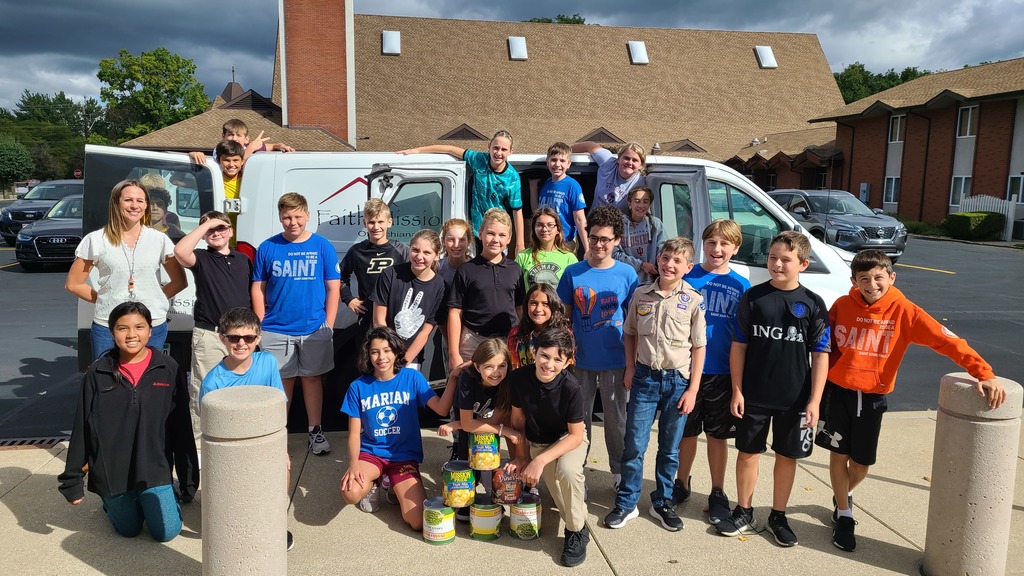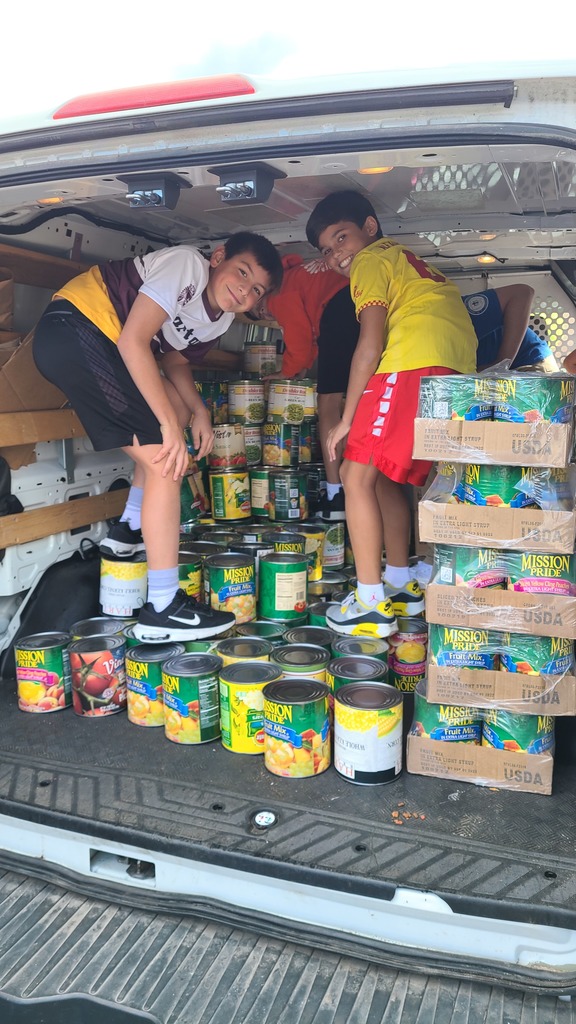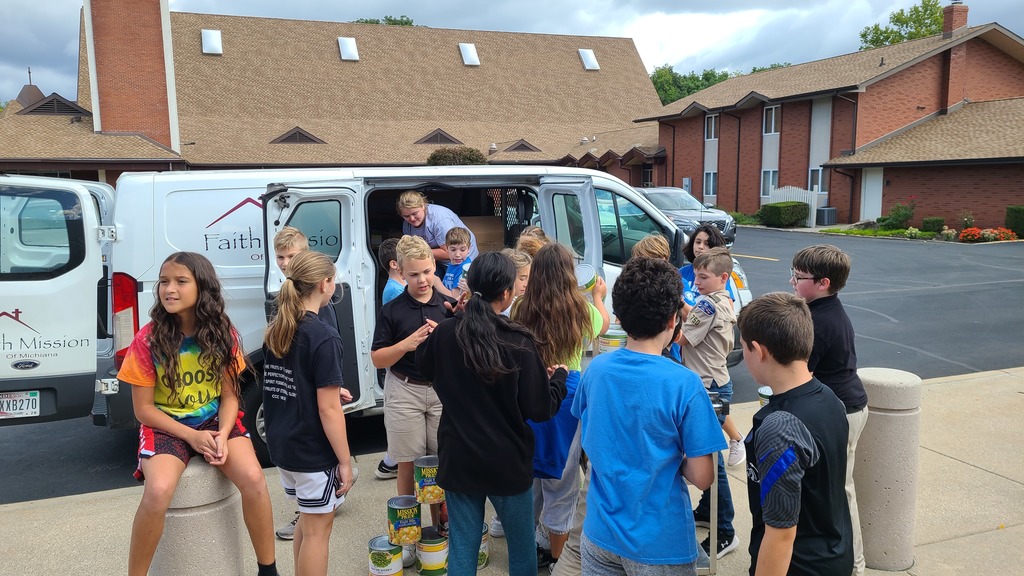 Have you ordered food for Fall Fest? Please see the flier for information on how to order food, wristbands, and more!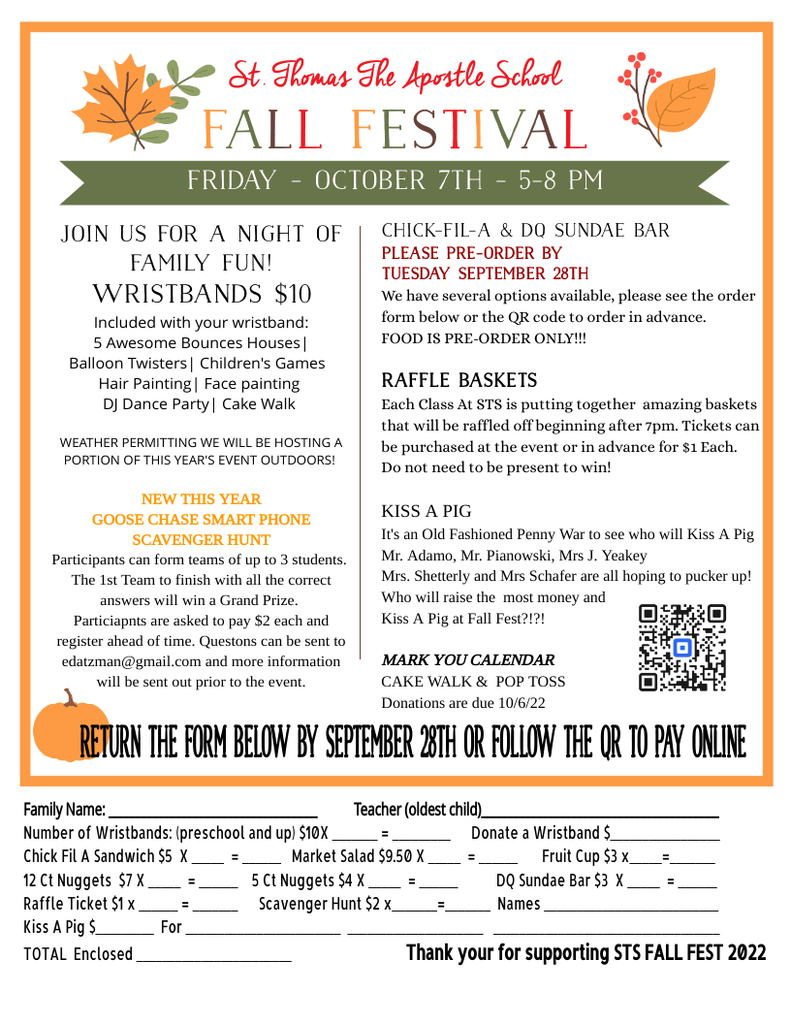 Attention 7th grade parents: Please plan to attend the informational meeting about the Washington DC trip for the Fall of 2023.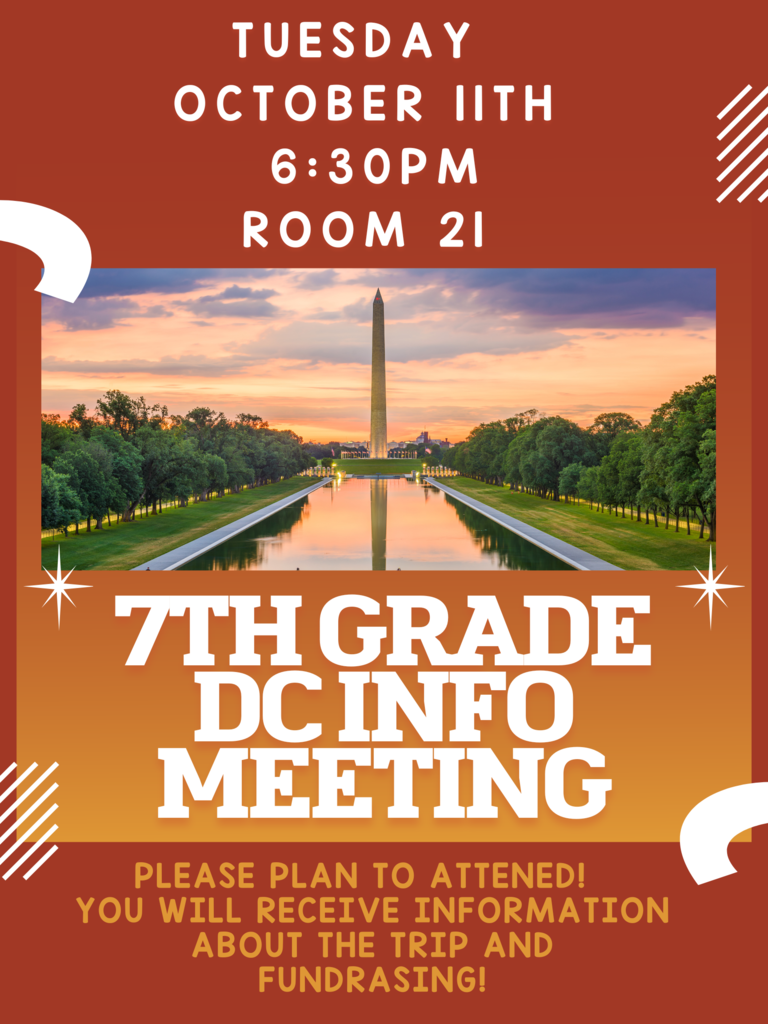 Attention 8th grade parents: Please make arrangements to attend the informational meeting on 10/4 at 6:30PM in room 21!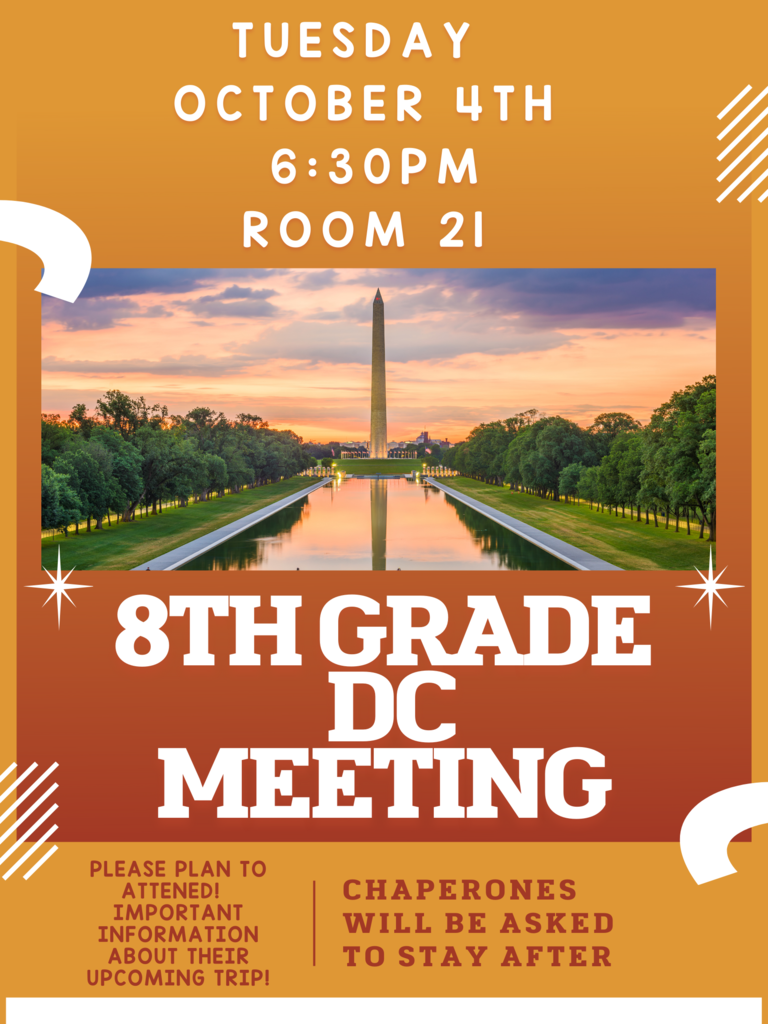 Thursday, September 22 Casual Day $2.00 Please see the email sent concerning the Casual Day guidelines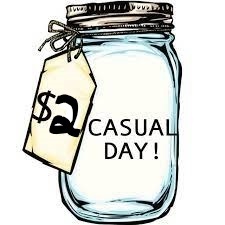 Reminder: Picture Day tomorrow, Thursday, Sept. 15. Uniform pants - please see email for slightly modified tops and dresses for ladies.

Picture day will be on Thursday, September 15th! Fliers should come home this week!

We are still in need of lunch room volunteers. If you can help in our lunch room, please email
mmorey@stselkhart.com
with the day/days you are available. Also, the tree is cleaned up so pick up procedures will be normal!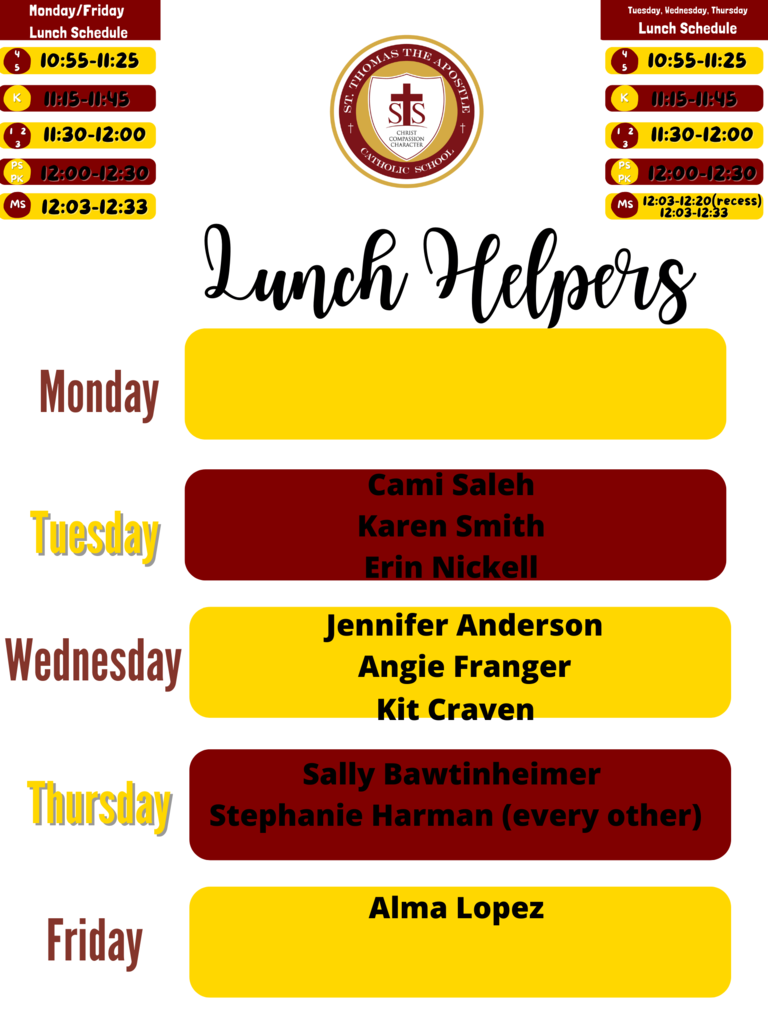 We have updated our dress code policy with the hope of making things easier for families and students. We have experienced trouble with the ordering and shipping of gym uniforms, so we are allowing non-screen printed clothing for gym this year. Our updated dress code can be found here:
https://core-docs.s3.amazonaws.com/documents/asset/uploaded_file/90


Spirit Wear Sale Extended!! Please place orders no later than August 21.