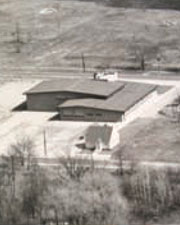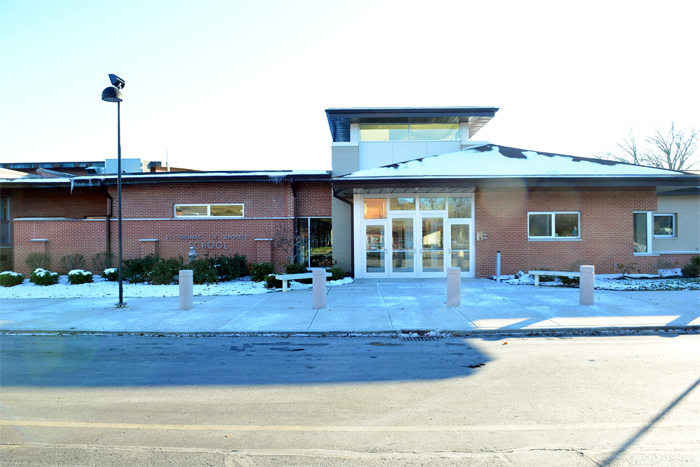 HISTORY OF ST. THOMAS SCHOOL
In 1949, Father Joseph Hession from the St. Vincent DePaul parish, under the direction of Bishop Noll, orchestrated the purchase of land, obtained architectural plans, and awarded a contract for four classrooms and a 100 by 50 foot hall to become St. Thomas the Apostle Catholic Church and School. Father James L. Elliott was installed as Pastor. The parish opened for the first Eucharistic celebration on June 4, 1950.
St. Mary's College sent two Sisters of the Holy Cross, and along with one lay teacher, St. Thomas the Apostle School opened on September 6, 1950 with 67 students in grades first through fourth. In September 1951, fifth and sixth graders were added (along with another Holy Cross sister) bolstering the enrollment to 105 students. A convent on Emerald Street was purchased to house the Holy Cross sisters and in 1952, seventh and eighth graders were added, raising enrollment to 185 students.
Building size was increased in 1953, 1957, and 1959. It wasn't until 1964 that construction was complete on a church building for the primary purpose of celebrating the Eucharist. The parish had begun and thrived for 15 years with the primary focus being the school before taking on the task of building a church structure. The parish and rectory offices were not completed until 1973.
The school was further expanded in 1980. With another addition to the school in 1999, two classrooms, a 550-seat gymnasium, two meeting rooms, a kitchen, and the Eucharistic Adoration Chapel were available to our school community. In 2008, St. Thomas School underwent its most recent renovation project, which added 4 additional classrooms, remodeled all existing classrooms, and laid the groundwork to modernize technological abilities within each classroom. The auxillary gym was reconstructed for better functionality, and significant improvements were made to the security of the entire building, especially through the administrative offices.
St. Thomas the Apostle School now has an enrollment of 245 students and is actively planning future updates and expansion to better serve our school and the Elkhart community.