News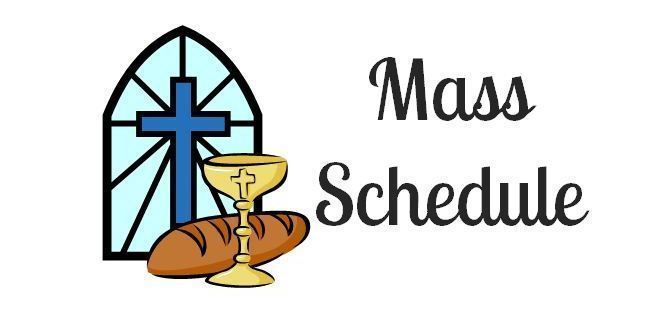 Saturday Vigil: 5:30pm; Sunday: 8:00am, 10:30pm, and 6:00pm Monday: 7:00am; Tuesday: 5:30pm; Wednesday: 8:15am; Thursday: 7:00am; Friday: 8:15am; Saturday: 8:00am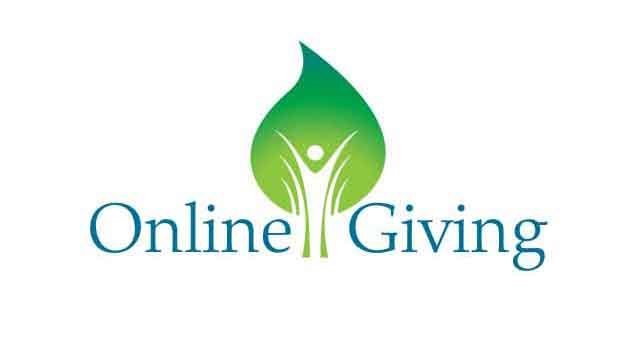 Sign up at: https://www.osvonlinegiving.com/1612. Simplify your giving by signing up for online giving today!! Going on vacation? Are you a snow bird? Do you tend to...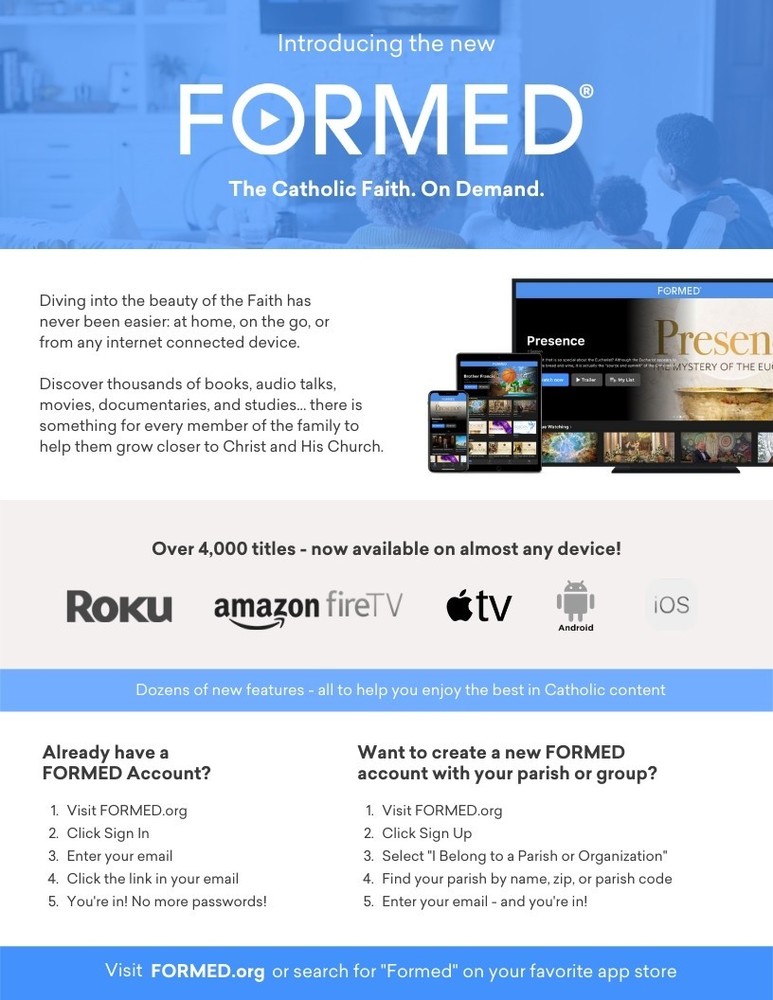 CHECK OUT FORMED!! The best Catholic content on the internet is available to you as a St. Thomas Parishioner. Sign up is easy - just go to Formed.org, put in your email...
SEE ALL NEWS
LIVE FEED

Ann Britzke
11 days ago
FATHER JACOB MEYER INTRODUCES JOY MISSION!! Join us tomorrow at St. Thomas School at 2:00pm to listen to Father Jacob as he introduces our school's new JOY mission - J for Jesus, O for others, Y for yourself...in that order!! Father Jacob will talk about the importance of helping others, developing a servant's heart, and making a difference through good deeds. All are welcome for this inspirational presentation! A recording of his talk will be available on social media and school and church websites after the event.
view image

Ann Britzke
12 days ago
CHECK OUT THE UPDATED FORMED!! Formed.org has made some awesome updates: offline playback, a MY LIST feature (save interesting items to access later), enhanced search features, faster and more reliable service, more content, and now you can share your favorite picks to your own social media accounts to encourage your friends to investigate. If you have not registered, just go to FORMED.ORG, enter your email and search and choose St. Thomas the Apostle, Elkhart. Simple as that. During September, watch Lectio Prayer, or learn about one of the month's Saints: Saint Padre Pio, Saint Mother Theresa, or the Saint Archangels. Or choose a selection of interest to you. Be sure to take advantage of this amazing resource, provided as a gift to our parishioners from the parish.
view image

Ann Britzke
17 days ago
BLOOD DRIVE & SERVICE FAIR
To sign up for an appointment to give blood during our blood drive & Service Fair on September 15th, just go to GIVEBLOODNOW.COM, select "DRIVE SEARCH", organization code: StThomas
view image

Ann Britzke
25 days ago
New St. Thomas the Apostle App!!
Are you looking for a quick way to access information from our church and school websites? Be sure to download the free St. Thomas the Apostle App to your phone or device. The app gives you quick access to news, contact information, Mass times and other important information. Just go to the app store and search "St. Thomas Church & School, IN."
view image

Ann Britzke
26 days ago
Confirmation Candidates - Meeting for candidates and their parents this Thursday, August 29th at 7:00pm in Elliott Hall
SEE ALL POSTS